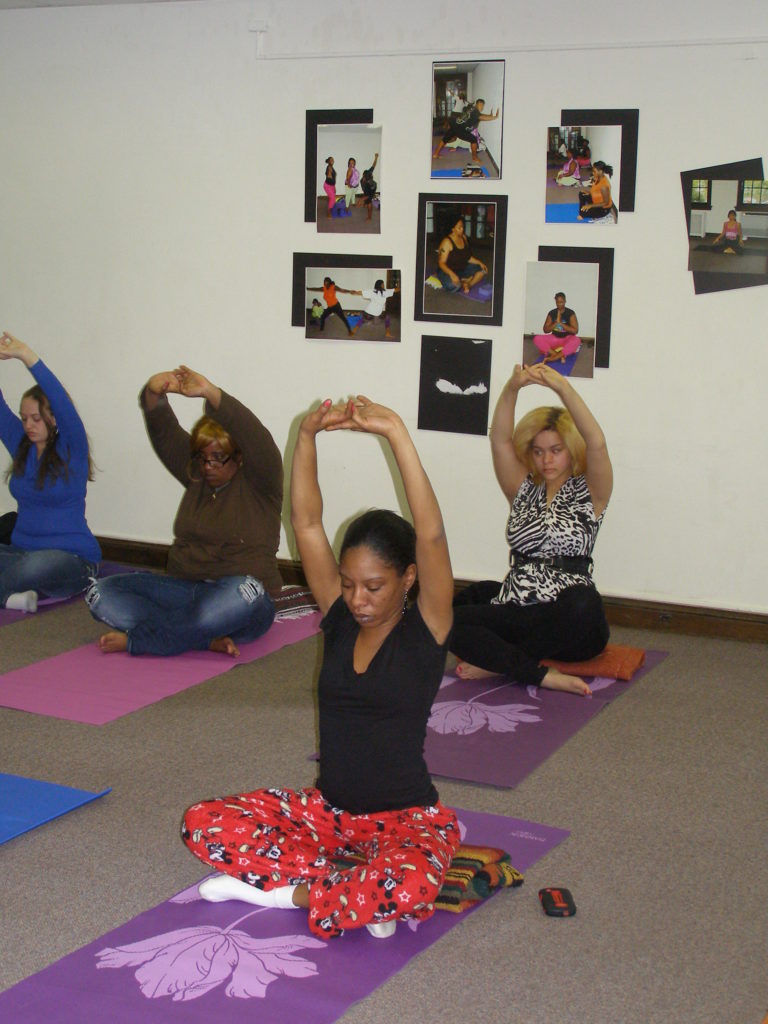 The weekly yoga class taught by a certified yoga instructor, Sage Kuhlman, helps women develop constructive ways of coping with stress. It also gives the women time to reflect, re-energize their minds and seek inner peace.
The goal of yoga is to attain tranquility through meditation. Yoga offers many health benefits by enabling participants to develop flexibility, strength and balance.
Yoga helps the women soothe their soul, quiet their mind, and tone their body creating a balance in helping the women heal as a whole.